A rug is a perfect solution if a room lacks spirit and excitement. A rug serves as a focal point, helps define the space, provides warmth, and adds other decorative levels.
Nowadays, there is a remarkable variety of rugs in type and shape. While this range of variety serves anyone with any desire, decorating with rugs is challenging. Since there are many options, one might need help choosing a suitable rug and decorating a room.
Table of Contents
How to Start Decorating with Rugs in Different Rooms
First, measure your room, and then decide on your desired aesthetic.
Patterned or solid-colour clothing? What type of material is it, natural or synthetic? Does the rug need to be durable? Will it be placed in an area with heavy foot traffic? Will a couch or coffee table partially obstruct its view? Do you want to be able to sit on it? Is how it feels underfoot important?
Determine which type best suits your room and family's or space's needs.
Then consider the room's layout. Whether you have one sofa, a classic mix of two- and three-seaters, or a modular lounge, your seating will decide the form and size of the rug you're looking for.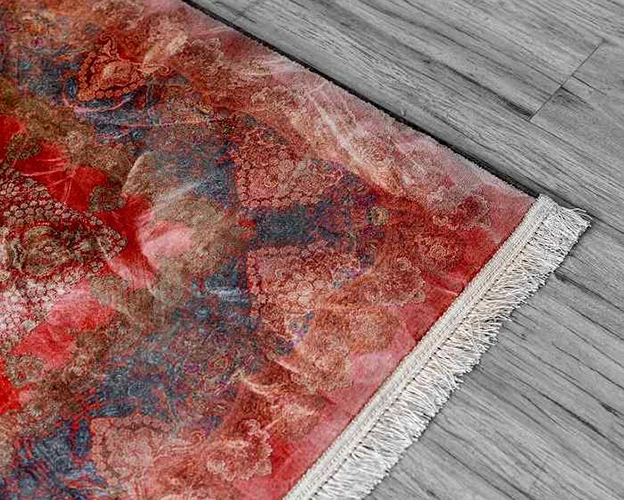 11 Tips for Decorating with Rugs
Several tips help you make an outstanding decoration with rugs; here, we will mention the most valuable tips recommended by interior designers:
1. Utilize Rugs to Define Spaces
Define or divide spaces, such as seating or dining areas and foyers with rugs. This is particularly effective in studio apartments or larger rooms requiring definition. Decorating with Persian rugs, which typically have precise standard sizes, is the best idea for dividing spaces in a room.
2. Create Variety
You can use rugs to add variation to an area. When using two rugs in a room, remember that carpets of the same size can visually divide the space. Utilize rugs of differing sizes to generate a variation. Mixing modern decorating with oriental rugs is another way to add variety to a room.
3. Establish Harmony
When using multiple carpets, their styles should complement one another. Otherwise, you risk producing a jarring or unpleasant impression. A room with too many "conflicting" patterns will lack any feeling of harmony.
4. Gain Inspiration for a Colour Scheme
Decorating with rugs can give you ideas about other furniture. Use a favourite rug as the basis for a room's colour design. Alternatively, if you add it after you've arranged your furniture, you can utilize the rug to complement your existing colour scheme. For instance, decorating with jute rugs is the best option if you follow a minimal concept and use nude colours in interior decoration.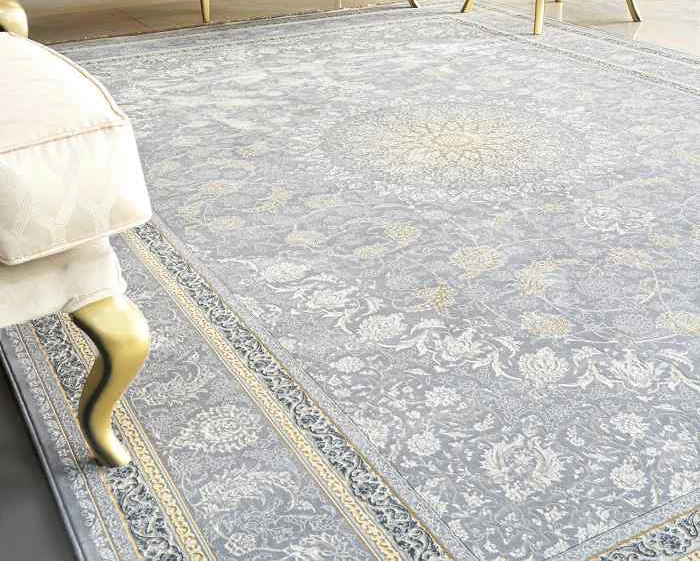 5. Adjust the Volume
Utilize a rug to increase or decrease the volume of space visually. Choose a rug with a more subdued pattern if your upholstery or wall coverings are extravagant. When walls and upholstery are modest, you can add visual appeal to a room with a larger design or richer hues.
6. Create a Focal Point
Use a rug as the room's centre point, as carpets can significantly influence. To achieve this, you can generate contrast by painting your walls a colour that echoes one of the indicated colours in your rug.
7. Decorate a Wall
Use a rug as a wall hanging as an alternative method of rug presentation or to create a focal point. Persian rug tableaus can also decorate a wall and make a focal point. Decorating with Moroccan rugs and kilims with vivid colours can add spirit to a wall and the room.
8. Have Fun With Shapes
Do not assume a rug must be rectangular. Let your furniture arrangement determine the shape of your rug. If a square, round, or oval piece of furniture would suit your arrangement more than a rectangle one, you should choose one of those shapes.
9. Ensure You Purchase the Correct Size
When purchasing a room-sized rug, subtract 3 feet from the room's length and width. Leaving the borders of the floor uncarpeted makes the room appear slightly larger. When placing a rug beneath a dining table, leave at least 24 inches of rug beyond the table's edge on all sides. This allows the chairs' rear legs to remain on the rug even when drawn out to accommodate a person. Runners should be 4 inches narrower and 18 to 24 inches shorter than your hallway. Ensure that they are wide enough to allow both feet when walking on the rug.
10. Update a Room
Alternate rugs and pillows to refresh a room with the changing seasons or to introduce new colour trends. Feel free of new experiences. For instance, mixing modern decorating with Persian rugs can give an original look to a room. So, do not limit yourself while decorating a room with rugs.
11. Use a Rug Liner
Always use a rug liner to prevent slipping and shifting. The rug liner should be acceptable for the kind of flooring and the proper size to prevent the rug from slipping. Using a rug liner is essential while decorating with rugs since if the rug moves, your decorating will be the same as what you planned for. You can also use a non-slip rug pad while decorating with area rugs on hardwood floors.
How to Decorate with a Patterned Rug?
When mixing patterns, the balance should always be your main priority. Consider using one or two smaller scales, tone-on-tone, or solid patterns for harmony if your starting point is a design with a large scale and bright colours.
How to Decorate with a Round Rug?
A round rug is ideal for uncertain environments, such as entryways or smaller rooms where you want warmth, texture, and tone but cannot accommodate a full-sized rug. Additionally, the curving lines help soften areas with an abundance of strong, geometric lines.
How to Decorate with Persian Rugs?
Coordinate important colours flawlessly, and your home will look great. Classic patterns pair beautifully with Persian rugs. Furs, fur patterns, and hair-on-hide rugs are qualified to decorate with Persian rugs.
Related posts
Popular Rugs
Rugs Categories